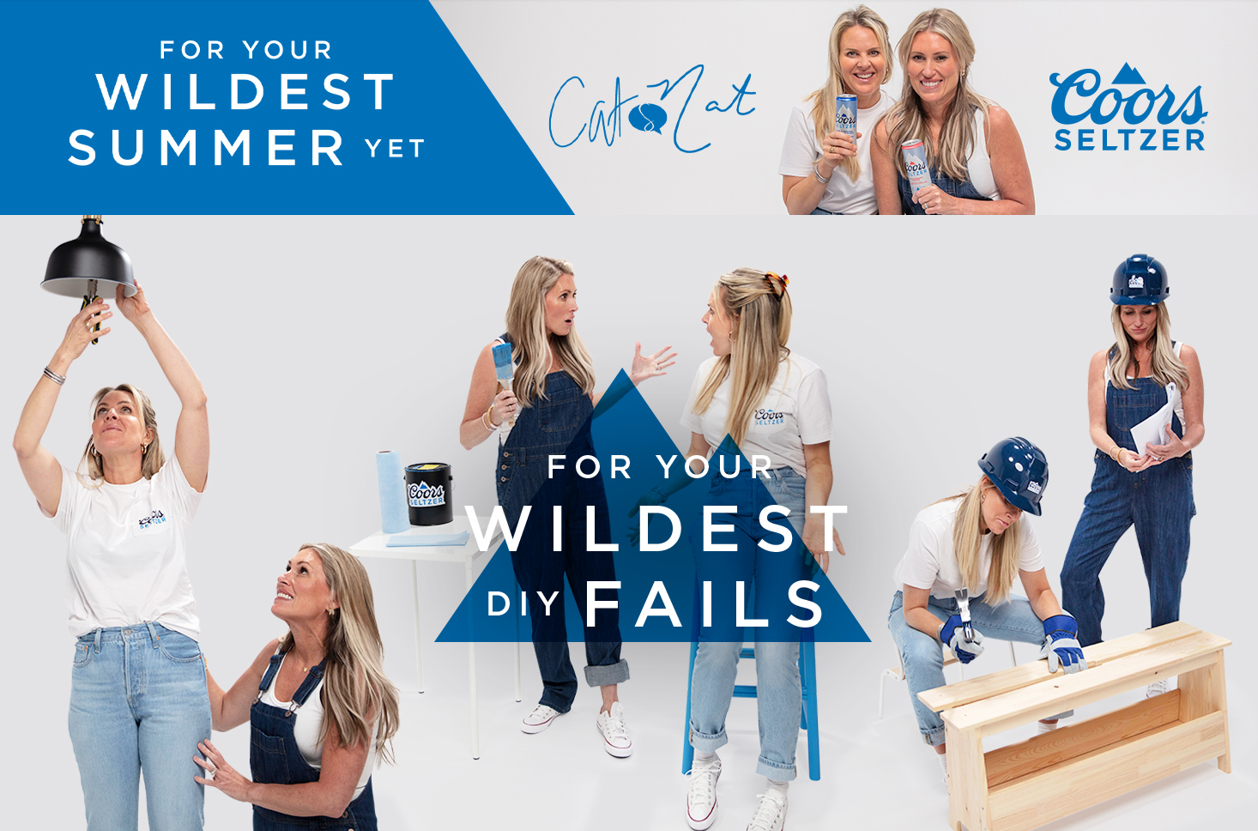 Hot weather, house renos, hands full, popsicle stains, wet paint, sore feet, late nights, early mornings.
*deep exhale*
#ADULTING IS WILD
It's time to drop the tools. This summer, Coors Seltzer and our pro team and are refreshing and rewarding your wildest DIY fails yet.
Share your DIY fail for a chance to have it refreshed - we will be providing two #adulting Canadians with the pros and the funds (up to $2500) to help you flip your flop.
Plus, stay tuned on ours and @CatandNat's Instagram pages for more summer contests to come.